Kennissessie Speech Analytics
Volop inspiratie en innovatie | 29 October
Ben je erbij, bij onze online Kennissessie op 29 oktober? We nodigen je van harte uit.
Inmiddels heeft de Kennissessie plaatsgevonden. Toch meer weten over Speech Analytics? Kijk dan op onze website. 
---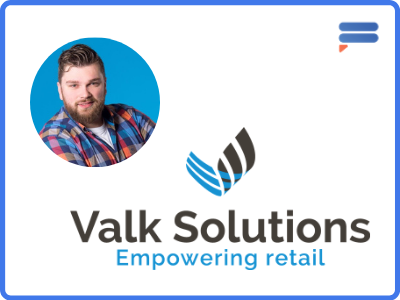 Mathijs Eijbaard – manager klantenservice bij Valk Solutions – vertelt je wat zijn overwegingen, verwachtingen en eerste ervaringen zijn met Speech Analytics. Hoe helpt deze oplossing hen:
• bij een doorlopend klanttevredenheidsonderszoek; hoe beoordelen klanten de dienstverlening? En waar ligt het verbeterpotentieel?
• Waarover wordt er door klanten gebeld en waarom? (dit is een wezenlijk verschil; belt iemand over een factuur omdat de korting niet is verwerkt of over een onduidelijke factuur).
Met deze inzichten verbeter je o.a. processen, verkort je de gespreksduur of voorkom je dat er überhaupt gebeld wordt (call avoidance).
Plannen van je medewerkers
Wat zou het voor jouw contact center betekenen als je je mensen optimaal kunt inroosteren en plannen? Als je de prestaties van je werknemers en tegelijkertijd de klantervaring kunt verbeteren over alle kanalen?
Veel contact centers plannen nog steeds met Excel. Zeker bij een omnichannel contact center loop je dan tegen grenzen van mogelijkheden aan. Onze collega Arjan vertelt hoe je dit eenvoudig oplost.